About
Overbudget Inc. is the parent company incorporating Grant van Gameren's family of businesses, repping all things culinary in Toronto.
One of Canada's best-known chefs and restaurateurs, Grant van Gameren is self-taught and first rose to prominence as co-owner and head chef of the Black Hoof in 2008. He now owns 9 restaurants and bars in Toronto including the award-winning Bar Isabel and Bar Raval, as well as El Rey, Tennessee Tavern, Rosalinda, Piquette, Harry's and PrettyUgly.
His newest restaurant, Piquette, opened in mid-2019 featuring a revolving list of small plates created to complement an extensive wine list. He has also recently launched Victor Dries catering with partner Chris Brown, focused on providing guests with elevated, innovative, approachable dining experiences for any event or occasion.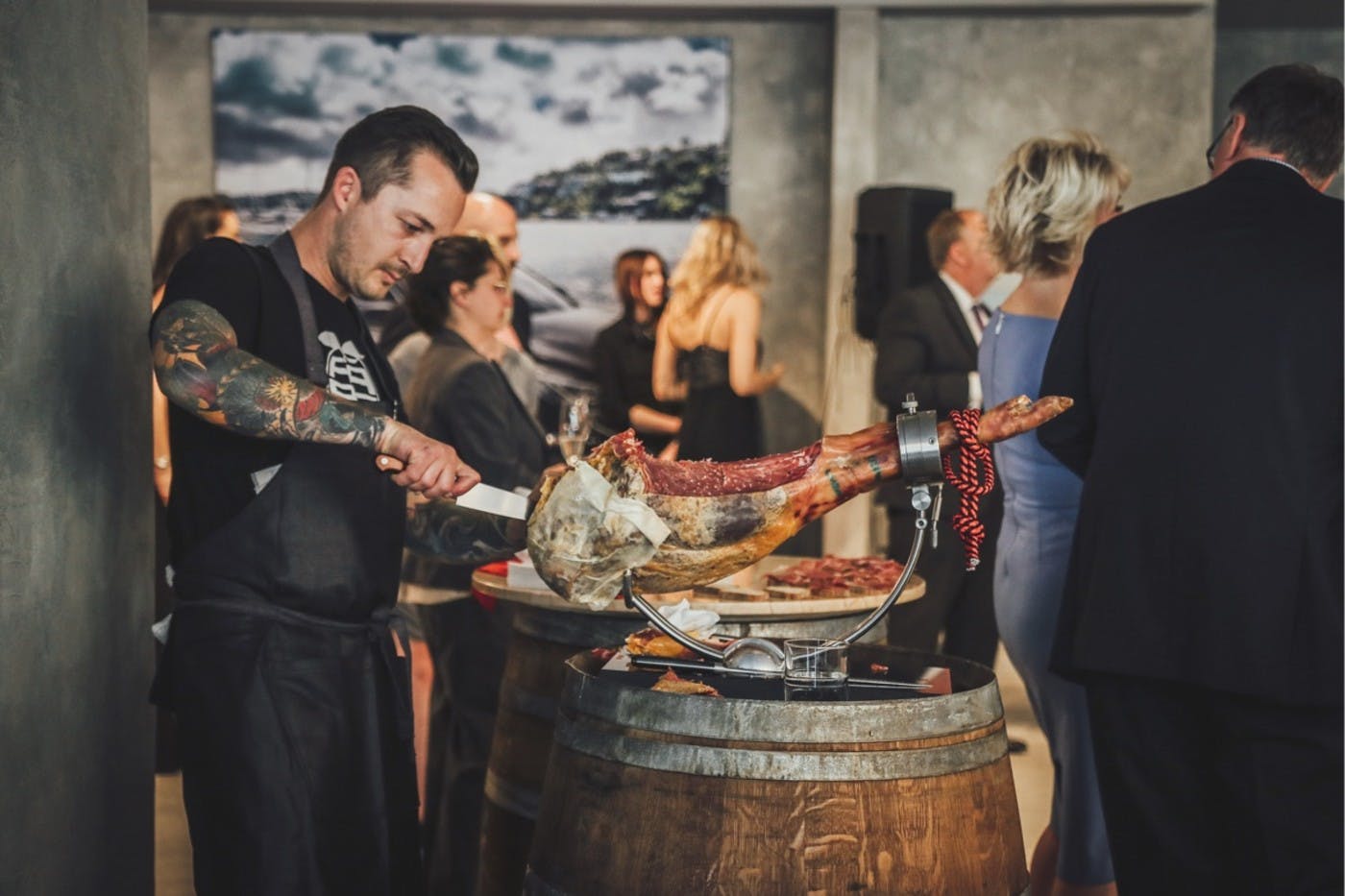 Victor Dries Private Event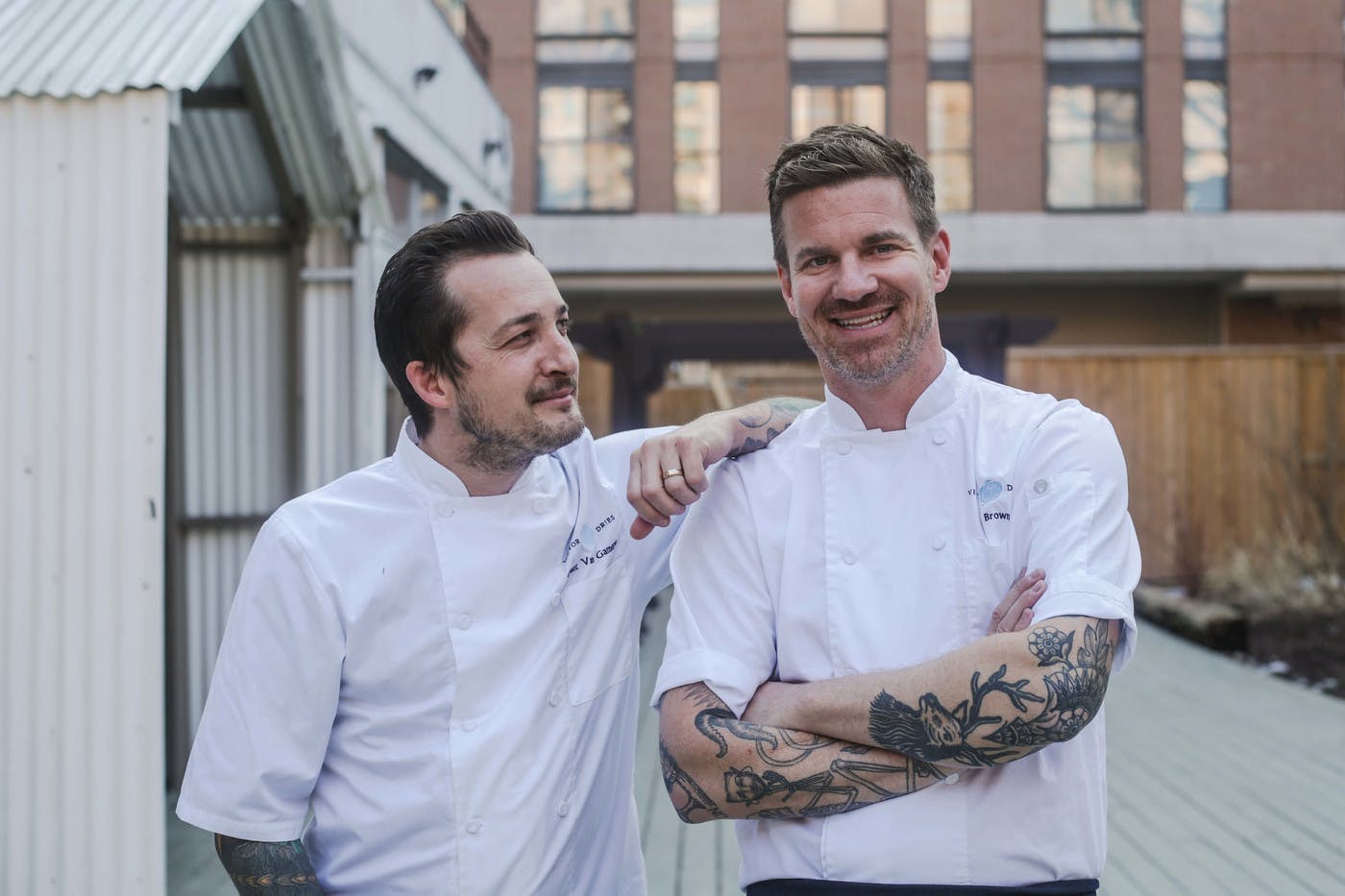 Grant & Chris for Victor Dries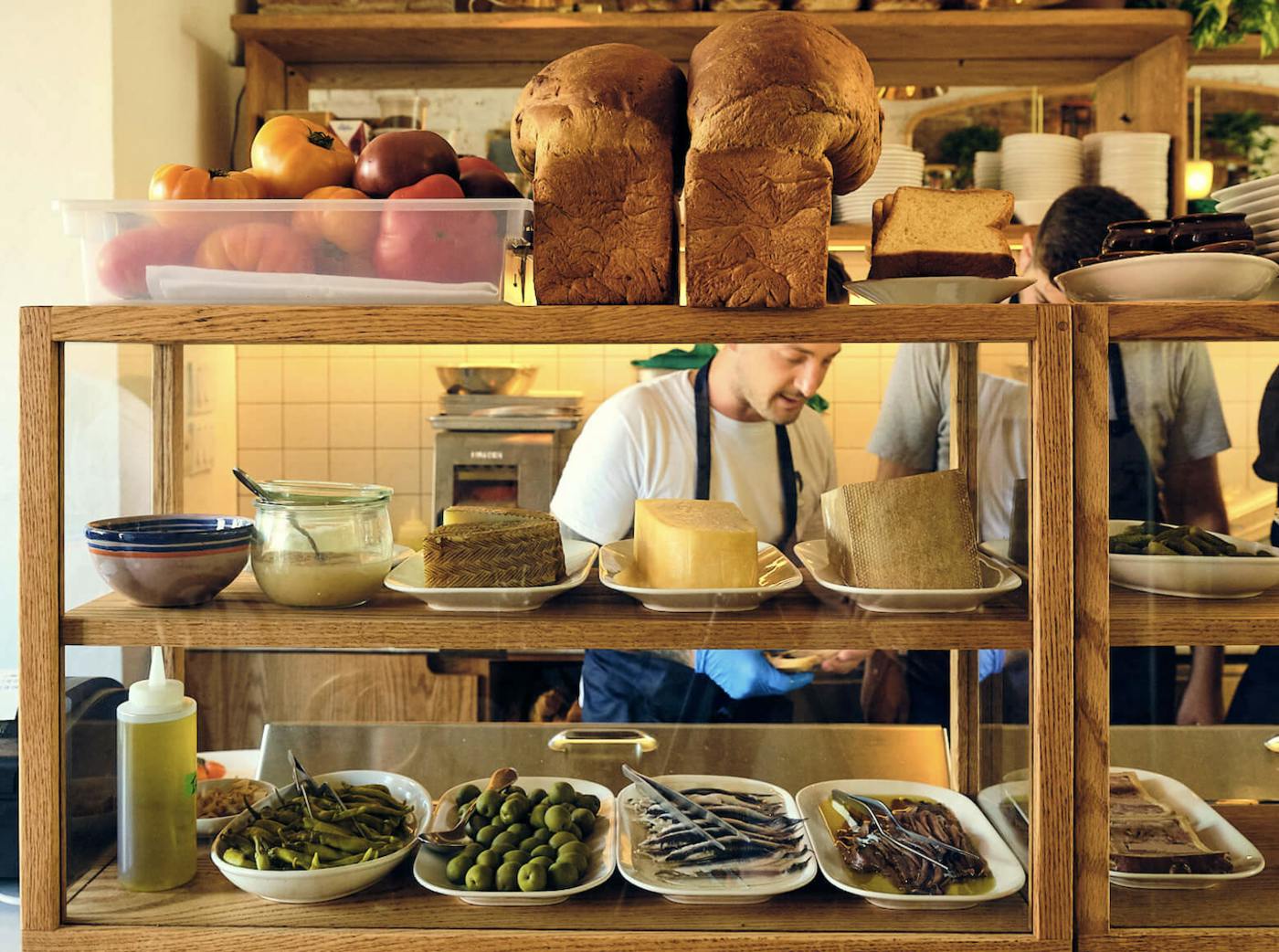 Piquette Restaurant
Partners
Owen Walker
Partner at El Rey, Parasol Vin & Quetzal
→
Owen Walker
Owen Walker is a passionate contributor to the food, beverage and hospitality community in Toronto, where he has lived and worked for 15 years. Owen is part owner of El Rey and Quetzal restaurants, as well as consults on the cocktail programs for Pizzeria Libretto group and Rosalinda. Owen also operates Parasol Vin, a wine and spirits agency and a small Aperitivo project called Affino.
Owen hopes to sink his teeth into exciting new projects in the future, as well as continue his growth and focus on mentorship of his staff in the coming years.
Nate Young
Patner at Harry's Burgers
→
Alec Colyer
Partner at Tennesee Tavern
→
Alec Colyer
Alec Colyer was born and raised in the wilds of Northern Ontario where fine wine and gourmet food were scarce at best. Through this lens Alec learned to gain appreciation for simple flavours and uncomplicated service, thus the laid back vibe that is Tennessee Tavern. 
Since his introduction to the world of restaurants in 1999, Alec has been an advocate of taking joy in the world of hospitality- "restaurants need to stop taking themselves so seriously".
Alessandro Pietropaolo
Partner at Bar Isabel
→
Alessandro Pietropaolo
Alessandro Pietropaolo is the Operating Partner and General Manager at Bar Isabel. Prior to that Alessandro held numerous management roles in prominent restaurants in both Montreal and Toronto. During his tenure Bar Isabel has received numerous accolades including Best New Restaurant in Canada (Enroute) and Best New Restaurant in Toronto (The Globe & Mail).  Alessandro also oversees the highly regarded and award-winning wine program, which recently received a Wine Spectator Award of Excellence.
As part of his studious approach to wine and food, Alessandro has travelled extensively with a focus on Spain, Italy, France, Greece, Portugal and Georgia. Pietropaolo's education in classical languages and history has informed his belief that an understanding of culture and language is integral to a full appreciation of wine and food. Alessandro speaks French, Spanish and Italian fluently is working on a few others, and in another life was trained as an Operatic tenor. Alessandro can often be found lurking in one of the many wine bars in Toronto gesticulating wildly with his mouth full.
Ellen Shrybman
Partner at Parasol Vin
→
Ellen Shrybman
Ellen has been a member of the Over Budget family since day one.  Part of the opening team at Bar Isabel in 2013, Ellen went on to help open Tennessee  Tavern, and now is one of two managers at Bar Piquette. Passionate about all things food and beverage, Ellen spent a year in Piedmonte completing her Master's degree in Food Culture and Communications at the University of Gastronomic Sciences. 
Ellen's holistic approach to food and drink lead her to found Parasol Imports – so Over Budget could gain deeper connections to the products they serve – importing their own wine.  When Ellen's not pouring wine at Bar Piquette, find her roaming the steep slopes of one of Italy's azienda agricolas or visiting the farm of an Austrian vintner diligently searching for your next great bottle.
Robin Goodfellow
Part owner of Bar Raval, Prettyugly, and Harry's Burgers
→
Robin Goodfellow
Robin has worked all over North America and Europe and has trained with with many of the current global leaders in the beverage industry. However, what makes Robin unique is his ability to disrupt industry standards and not only go beyond what people expect, but change the entire path of his industry. Being able to foresee the direction, pulse and flow of his industry is a skill he developed from 16 years of experience mixed with his Graduate work in Social Theory at U of T. 
His passion belongs to training new bartenders, helping new proprietors develop their bar programs, and throwing unique and creative events that push the beverage industry to new territory. Stay tuned for his "Forward Drinking" podcast, Canadian spirit brand, and upcoming bar school. 
Jamie Cook
Part Owner at Rosalinda
→
Jamie Cook
Jamie Cook spent time working in some of the top restaurants across Canada, Australia and the Cayman Islands. Jamie opened each Pizzeria Libretto location and brings passion, organization and leadership to Rosalinda to ensure that his team delivers an exceptional guest experience. 
Max Rimaldi
CEO of Libretto Food Collective
→
Max Rimaldi
Max Rimaldi is president and CEO of Libretto Food Collective (Li FoCo), incorporating four Pizzeria Libretto locations, Enoteca Sociale and soon to launch food & beverage concepts under the umbrella. Max is also part Owner of Bar Isabel, Tennessee Tavern & Rosalinda restaurants. Max has 29 years of hospitality experience behind him, starting out as a dishwasher and working his way through every facet of the industry, earning him the title of one of Toronto Life's most influential restaurateurs.
Outside of all things hospitality, Max is passionate about health and wellness and is a proud father to three boys. 
Nick Halligan
Part Owner at El Rey
→
Chris Brown
Chef and Partner at Victor Dries
→
Chris Brown
Chris began his culinary career at some of Toronto's finest dining establishments such as Splendido and Avalon.
He later moved to Europe and, over the span of five years, worked in Michelin-starred restaurants around both Italy and France. Upon his return to Toronto, Chris opened Perigee, which quickly became one of Toronto's top restaurants. In 2013, he turned his attention to catering by launching Citizen Catering and later establishing operations at The Stop Community Food Centre, one of Toronto's largest non-profit food programs.
Chris has a strong passion for the community and the strength behind it.  He wanted to show the city this by creating Chefs for Change with his good friend Losel Tethong from Propeller Coffee and Nick Saul from Community Food Centres Canada.
John-Paul Adamo
Partner at Piquette
→
John-Paul Adamo
Born into the hospitality business, J.P. Adamo took his passion to Switzerland, Italy and New York. An honours graduate of the acclaimed Culinary Institute of America JP now finds himself living back in Toronto where he most recently invested/partnered in Grant van Gameren's Bar Piquette. 
Timeline
19
August
Bar Piquette opens on Queen West - a neighbourhood bar serving small plates and a rotating wine list.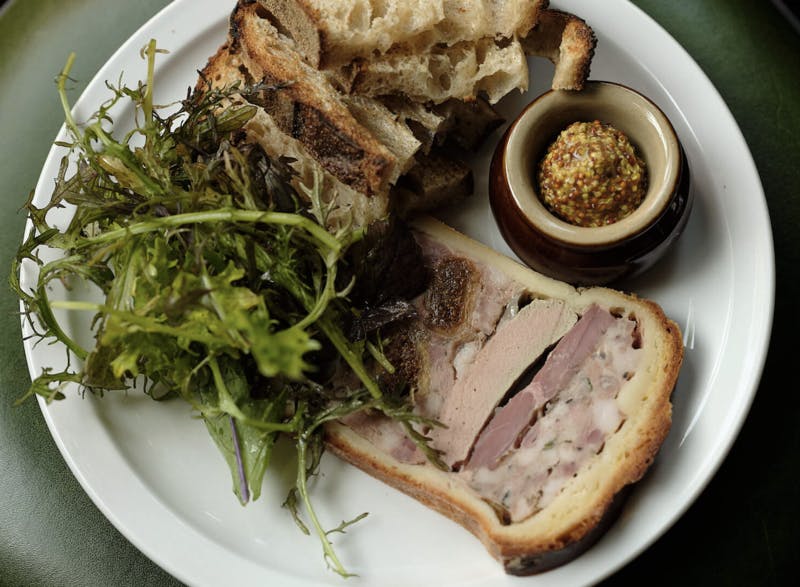 May
Bar Raval is named Canada's Best Bar by Canada's 100 Best.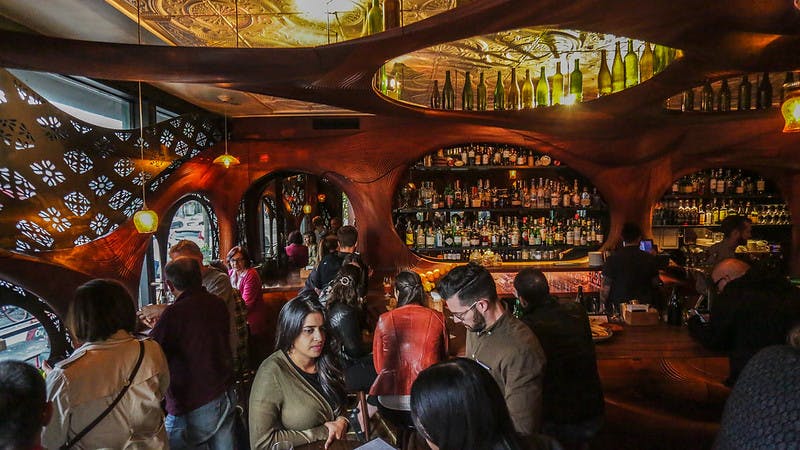 18
August
Quetzal opens in Toronto's Little Italy neighbourhood, serving wood fired Mexican. The interior was designed by Partisans.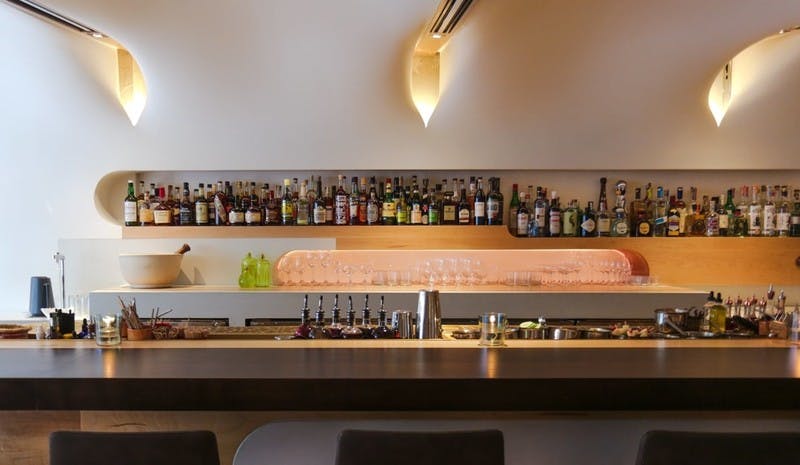 May
Rosalinda opens in Toronto's financial district serving plant-based Mexican dishes and fruit forward cocktails.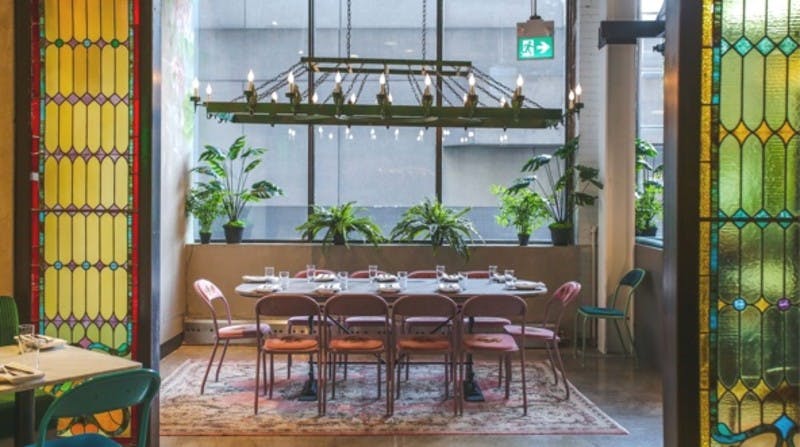 January
Citizen Catering officially relaunches as Victor Dries, a partnership between Grant van Gameren & Chris Brown.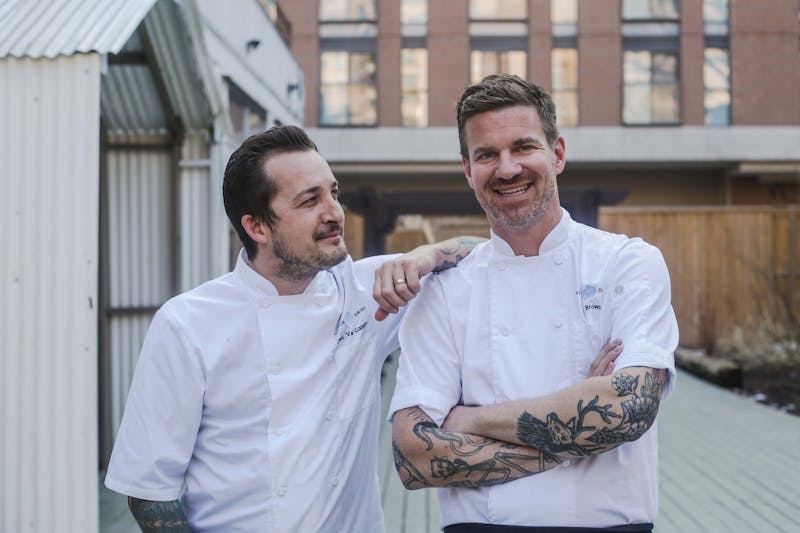 Janaury
Parasol Vin launches, importing well-crafted wine & spirits to Overbudget Inc. restaurants and friends throughout the city.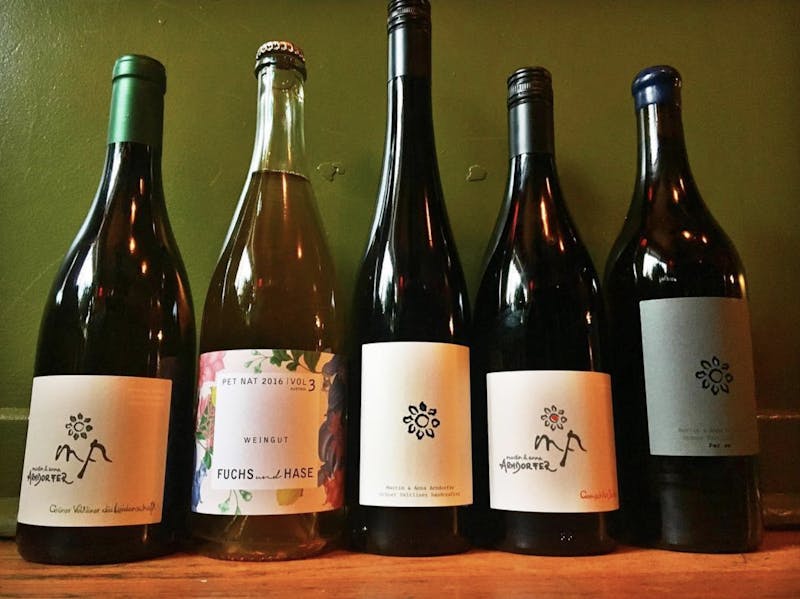 17
June
Tennessee Tavern opens in Parkdale serving Eastern European staples and an extensive wine list.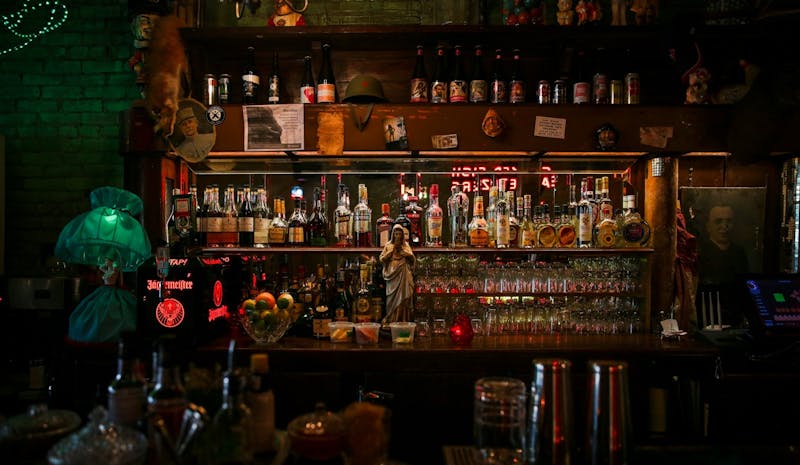 16
October
Pretty Ugly opens it's doors on Queen West and is soon named Canada's 8th Best Bar.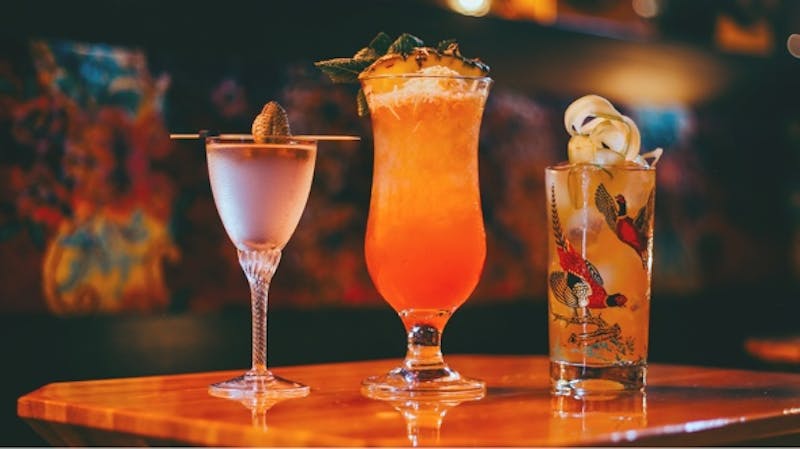 September
Grant, Nate & Robin bring new life to old school Parkdale diner, Harry's Charbroiled.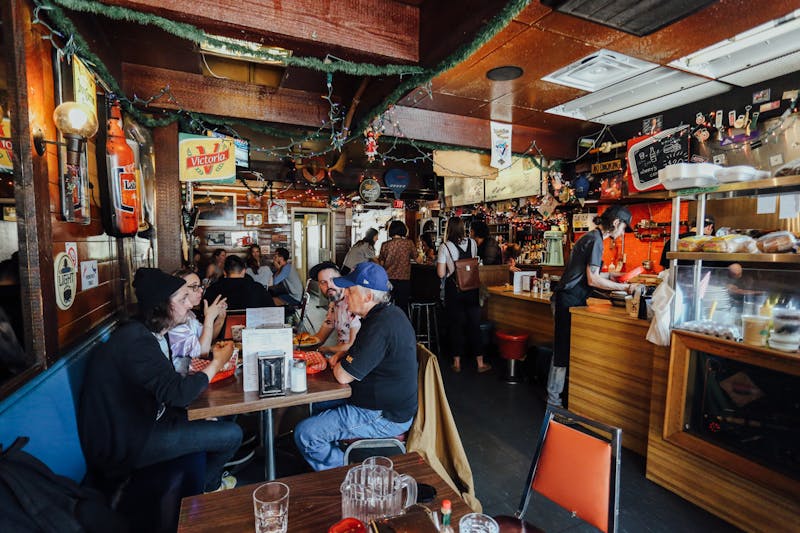 April
El Rey opens its doors in Kensington Market serving up traditional Mexican dishes and an extensive Mezcal list & cocktails.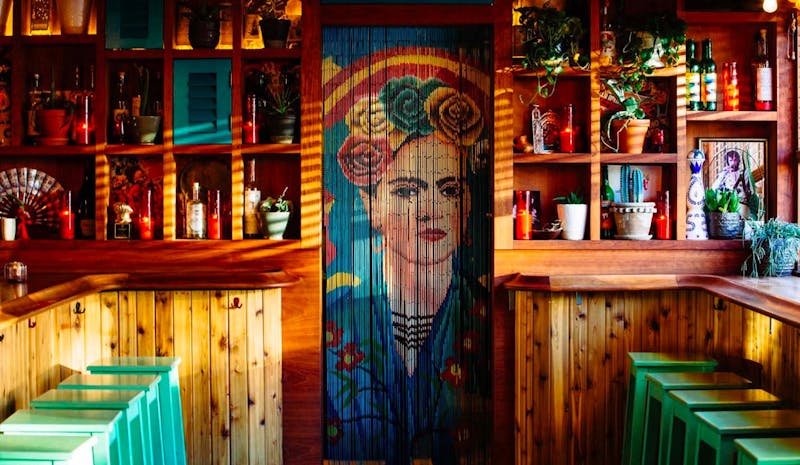 15
May
Bar Isabel is named Canada's Best 8th restaurant.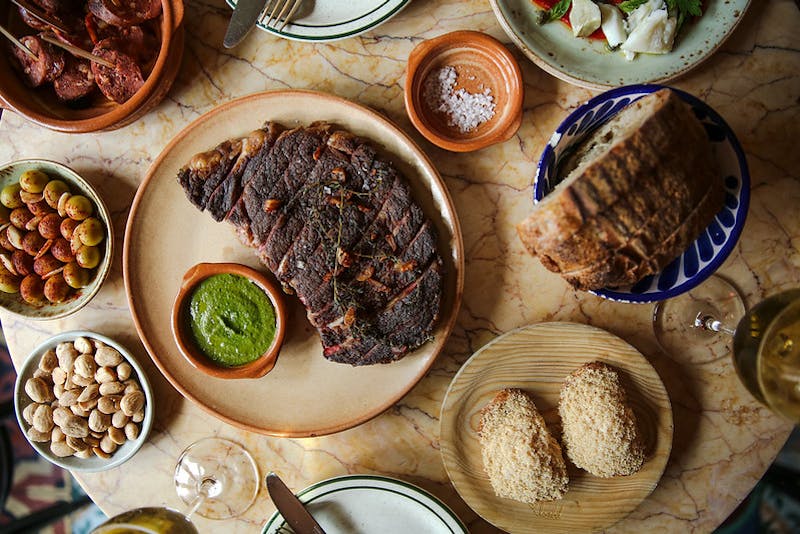 February
Bar Raval opens as a Barcelona-inspired pinxto 
bar with small plates to share and a variety of cocktails, beer, wine and fortifieds.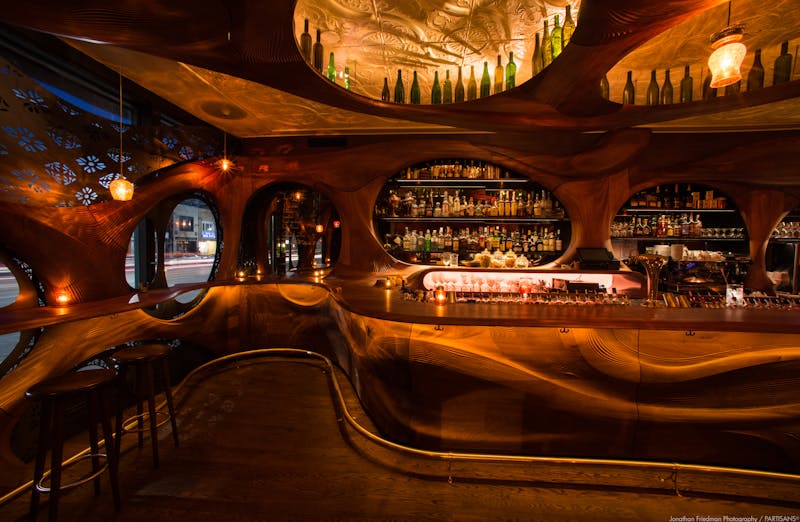 13
October
Bar Isabel topped EnRoute's 2013 list of best new restaurants in Canada.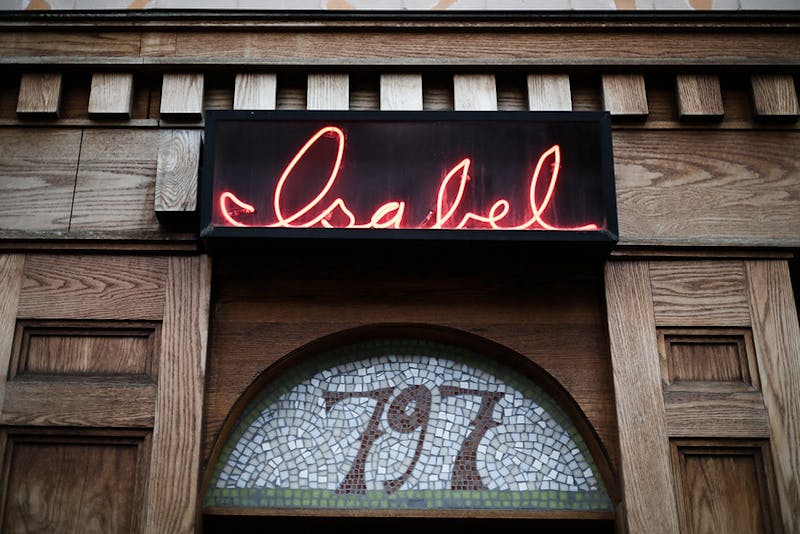 March
The first in the family, Bar Isabel opens on College St.